If you have a Coachella Valley construction project that needs to be tackled urgently, chances are you will need the services of a general contractor. If this is your first major project of this kind, finding the right contractor can be a daunting task. You want to work with a professional who is reliable, timely, and experienced in construction, remodeling, and damage repair in the desert areas and cities of Coachella Valley. To help you make an easier decision, we have rounded up the top 15 interview questions to ask a general contractor before hiring.
Are you licensed?
Any competent general contractor should be licensed as proof of their expertise. Ask for a copy of their license and ensure that it is up to date. Being registered in the state that he/she is operating is a sign of commitment, and shows that the general contractor does not treat the job as a side hustle.
Do you have insurance?
A qualified general contractor should also have both general liability insurance and workers compensation coverage. The former protects your home and properties in case of a disaster, while the latter ensures that the carpenters working on your property are covered by the company in the event of an accident. All the sub-contractors involved in your project should also carry their worker's compensation and general liability insurance policies. Do not be shy to ask your general contractor for proof of insurance, the type of insurance they have, and the amount covered (preferably from $500,000). This will ascertain that you do not incur any reconstruction costs in the event of a natural catastrophe, for instance, a tornado.
Have you ever been sued or sued anyone, operated under a different name, or declared bankruptcy before? Explain.
You can acquire this information by looking up court records. If the general contractor has had any previous legal issues, ask them to elaborate and explain how they were resolved.
How long have you been in business?
Specifically servicing and catering to residents of Palm Desert. A main demographic is the elderly and surrounding cities. Ideally, you want to work with a person who is an expert in their field. Some general contractors are part time workers with very limited experience in carpentry. They have another occupation in an entirely unrelated field and tend to outsource tasks to sub-contractors while "checking in" now and then. Steer away from these kinds of people. Instead, look for a professional with at least 15 years of experience in the field, as well as a decent background in carpentry.
What is the nature of your home warranty?
Be sure to ask for a written document of the company's warranty, as opposed to a verbal agreement. Some general contractors will visit your home twice during the first year and fix any issues that may have occurred after installation due to faulty products. The most competent GCs will even come back after two years to fulfill any warranty obligations at that time.
Do you provide written lien waivers?
After the project is complete, the general contractor should provide you with a legal document stating that he/she has been paid in full. The document should also include that he has waived his right to place a mechanics lien on your property.
How do you conduct your billing cycle?
Most general contractors will usually ask for a down payment before starting the project (usually around 25 percent of the total asking price). A competent contractor will also have enough working capital to take care of product purchases on your behalf if the need arises. The vendors and sub-contractors working with the general contractor can be a good source of information regarding his consistency regarding bill-pay. Steer away from contractors who tend to lag in bill pay.
Who will take care of the permitting process and inspections from city council?
As a general rule of thumb, it is the general contractor's responsibility to pull permits and deal with the local building inspector and Riverside county, possibly having to make trips to the city office.
Do you have any client references in Palm Desert or Coachella Valley that I can call?
The best way to determine a general contractor's credibility is to consult his/her past clients. Be frank and specific with your questions, inquiring such things as quality of work, the level of professionalism, safety, cleanliness, timeliness, budget, and whether they fulfilled the desired goals and expectations. You can also determine your GC's credibility by interviewing his associates, including the vendors and subcontractors.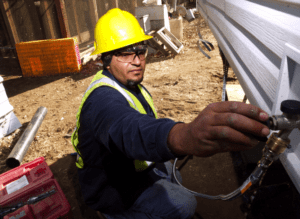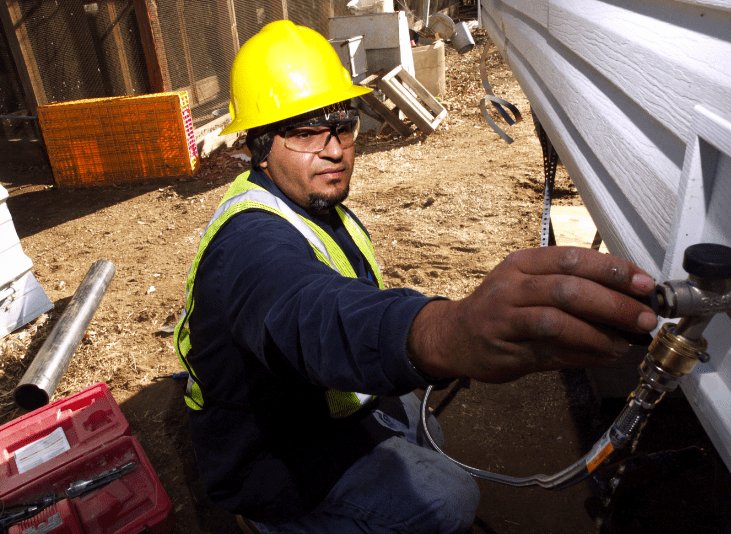 Have you tackled a project similar to mine in the desert? What were the main challenges?
Construction is all about expertise and experience. A competent general contractor knows that every project is unique, and he/she should be able to handle complex issues to ensure that the work is completed successfully. Present any specific concerns you have with the project, and assess the GC's reaction. If he seems nervous or anxious, he may not be the right man for the job.
Who is ultimately responsible for my project while it is ongoing?
Once the general contractor takes up the job, he is ultimately responsible for any work done on your property. He should manage the project on a daily basis until completion, or assign the task to one of his full-time employees.
Which method do you use to communicate with your clients? How often?
The importance of communication in construction cannot be overemphasized. The general contractor should adopt efficient and timely communication with the client to ensure the project's success.
How would you describe a typical work day during the winter's busy season?
Since the desert cities, busiest time of the year is winter due to all of the snow birds, it is a legitimate question to ask. Let the general contractor explain his work procedure in nitty gritty details, including the measures they take to ensure safety and cleanliness in your property during construction for this time of year.
How many projects are you involved with at the moment?
Working on too many projects at a time can diminish concentration and lead to undesirable results. If he/she is paired with a company, the number of projects they can handle simultaneously can be determined by their previous records.
How do you ensure you are updated with current trends?
There are always new and better products being developed in the market at a given time. An excellent professional should be updated regarding industry trends, service innovations, and product introductions. They can do this by networking with other industry professionals, subscribing to industry newsletters, reading trade magazines, taking continuing education classes, and attending conferences. For information or what's it's like regarding a day in the life of a general contractor check this video out:
In conclusion, there is no limited number of questions you can ask a desert general contractor when it comes to hiring. Just be specific to determine whether their services and particular processes are appropriate for your project.
Hope you guys found value in this, talk soon!