How to Choose Custom Cabinets in Palm Desert
Apart from its function, custom cabinets in Palm Desert housing complete the entire look of your kitchen. Having a well-appointed kitchen area can turn your plain cooking zone into a functional and aesthetically appealing area. Make your dream kitchen come true with a splash of creativity and imagination. Having your custom cabinets in Palm Desert designed can turn your once boring kitchen area into a lively and trendy room where you can have a cup of coffee with your closest friends.
You can customize cabinets to suit your unique personality or to enhance the lively theme of your dining area further; there are a plethora of trendy and functional designs that you can choose. Personalized storages lend that sophisticated and unique design ability that can increase the resell value of your home. Going beyond the usual earth tone colors for this part of your room is the trend nowadays. People make use of vibrant colors to express themselves or to show their personality. Adding colorful hues and designs to your cabinets is like creating and adding a signature flare to your home. There are several ways for you to choose your color.
There are several kitchen trends nowadays that will make you feel like you are entering into a bed and breakfast where you can have that long overdue sojourn. From the combination of whites and off whites, earth tones, vibrant green colors, cool blue hues, to sophisticated gray palettes.
The natural texture of hardwood lends warmer and more pleasant vibes compared to kitchens dominated by stainless steel and glass. The imperfect surfaces of woods emanate a rustic charm that can be further accentuated with glaze and stains. When wood is exposed to light, its appearance can change over time, giving your kitchen an entirely new look.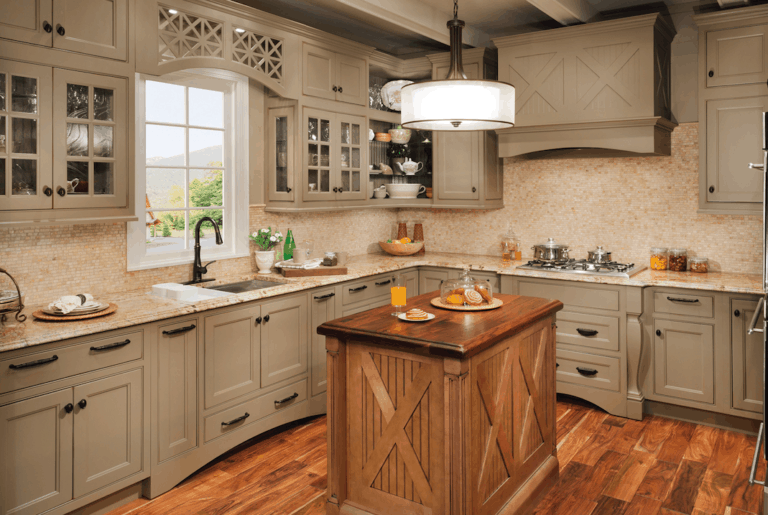 From glaze to stain paint, this simple finishing touch will further enhance the vibe and look that you're aiming to achieve. Details such as these enhance the natural beauty of the wood, and there are an amazing array of stain finishes and glazes to choose from!
You may think that these small detailed carvings will be left unnoticed, but these minute details of the hardwood lend a unique charm that completes the entire look of your personalized cabinets. You can even make yours look rustic and vintage!
Hardware is like that of stunning diamond earrings that complement your evening gown. This small accessory further enhances the style of your custom dining area project. You can choose to use knobs pulls, or maybe try both for that unique character!
The embellishments are a combination of your entire personality. From the legs and feet, moldings, corbels, and decorative accents- you can make everything your own.
The trend in cabinet styles nowadays does not adhere to a rule; you can stylize as far as your personality dictates. JCD construction will make your personalized remodeling project a centerpiece in your kitchen. If you want to appoint your kitchen with custom cabinets in palm desert, give us a call, and we will help materialize your vision.